Posted June 7, 2022 in News in Uncategorized
Blue Foundry Bank, announced the unveiling of its reimagined branch location at 209 Ridgedale Ave, Florham Park, New Jersey. The new design, by DMR Architects, reflects the Bank's reinvention and creates an innovative environment for the movers and shakers of Florham Park that it serves.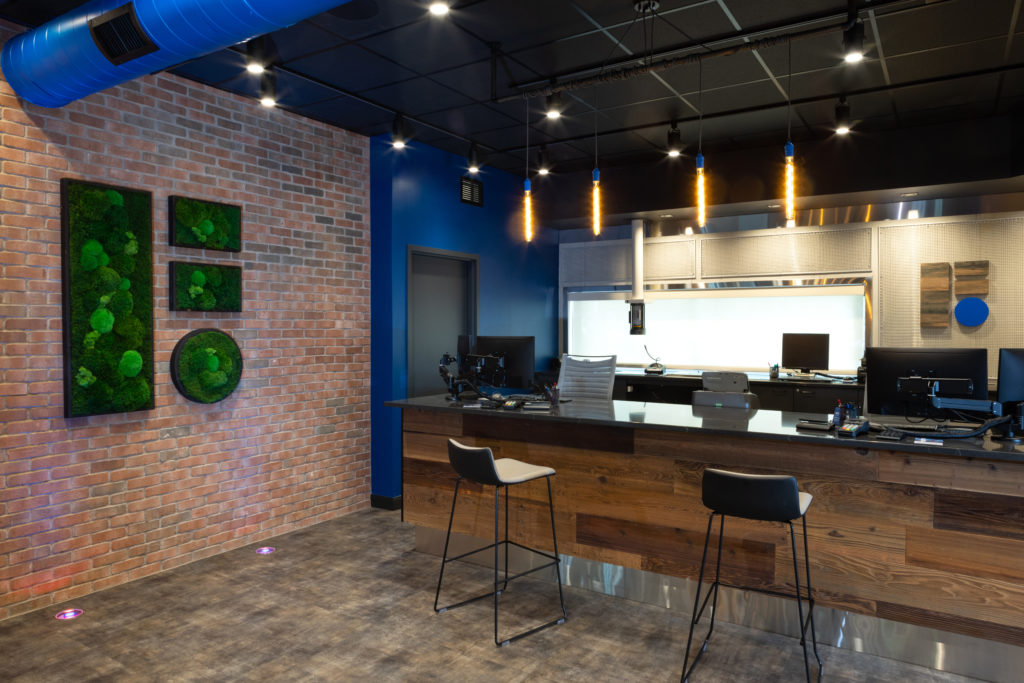 The fully remodeled space was designed with the customer experience top-of-mind. Crafted to present an open space where employees can better serve customers in an approachable setting. The branch design offers a variety of modern-industrial elements, delivering the essence of the brand.
Blue Foundry Bank looks forward to continuing to bring its dedication, service, and spirit to the consumers and small businesses in Florham Park. The Bank's "Blue Is Here for You" personal touch service, delivered by dedicated, knowledgeable Universal Bankers, provides individualized support to help its customers get the most out of their banking relationship.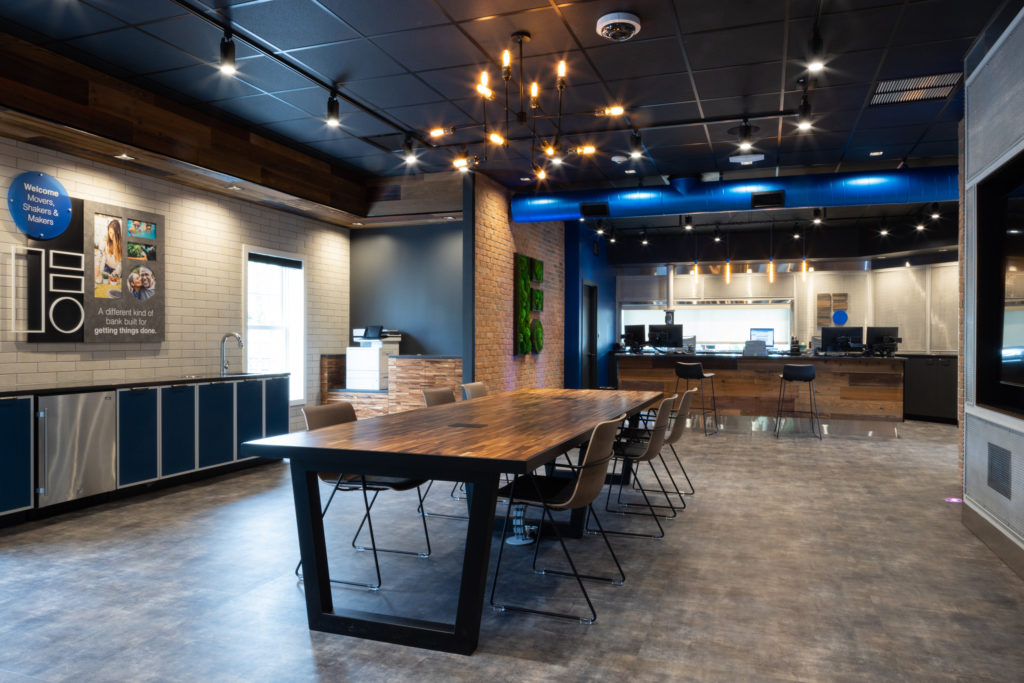 "Our newly renovated Florham Park branch will be the perfect space for our team to continue providing unwavering financial guidance and banking support to the members of the community," said James D. Nesci, President and CEO of Blue Foundry Bank. "Through our personalized services, we remain committed to playing a part in strengthening the futures of the small businesses and individuals we serve."
As a commitment to the communities where we live and work, Blue Foundry Bank is proud to announce that a donation has been made by the Blue Foundry Charitable Foundation to the following nonprofit organizations:
Police Unity Tour – dedicated to raising awareness of Law Enforcement Officers who have died in the line of duty and to raising funds for the National Law Enforcement Officer's Memorial.
Florham Park Education Foundation – committed to providing enhanced education programs for all students in the Florham Park School District.
Halos for Angels – dedicated to providing relief, comfort, and support to families temporarily in crisis.